Born and raised in Ft. Wayne, IN and a lifelong Unitarian (Father was Jewish from a small town in Northern Indiana – Mother was a [secular] Baptist from Southern Indiana), Robert Mendel was involved in Children's Theater from 4th grade as an actor and backstage in Community & Student Theater from Junior High School through College at Northwestern University, where he produced plays and musicals.
Upon graduation, he high-tailed it to Los Angeles to find a path to satisfaction in the movie/TV industry, where he landed in Editing first, then Set Lighting for a brief moment, and then Location Management & Assistant Directing.
Now retired from Assistant Directing but still working in Location Scouting & Management part-time, Robert has been a part-time caregiver to his parents for the past 8 years, his father having died of natural causes in August, 2018.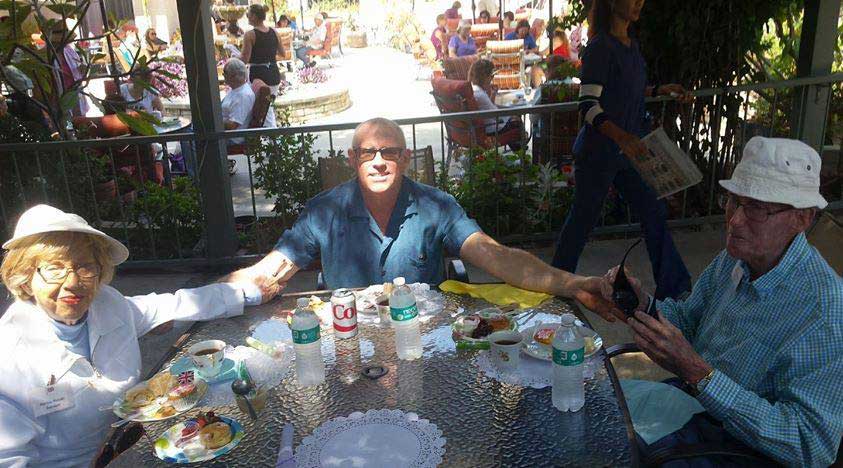 Robert with his Mom & Dad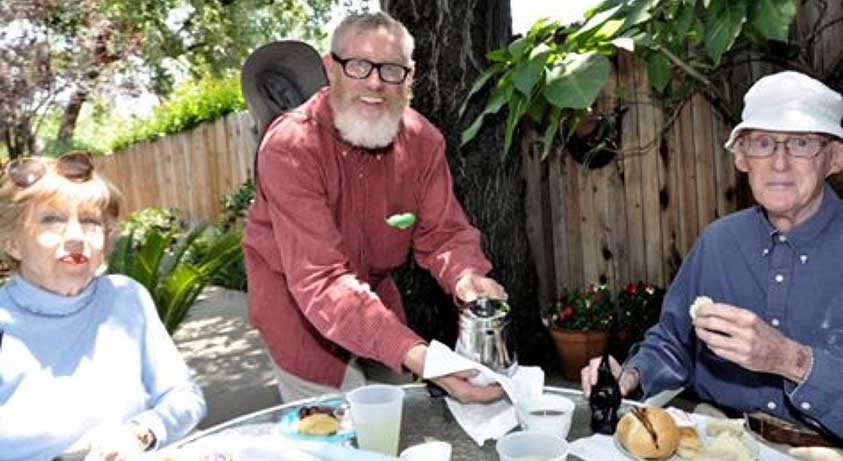 Robert with his Mom & Dad