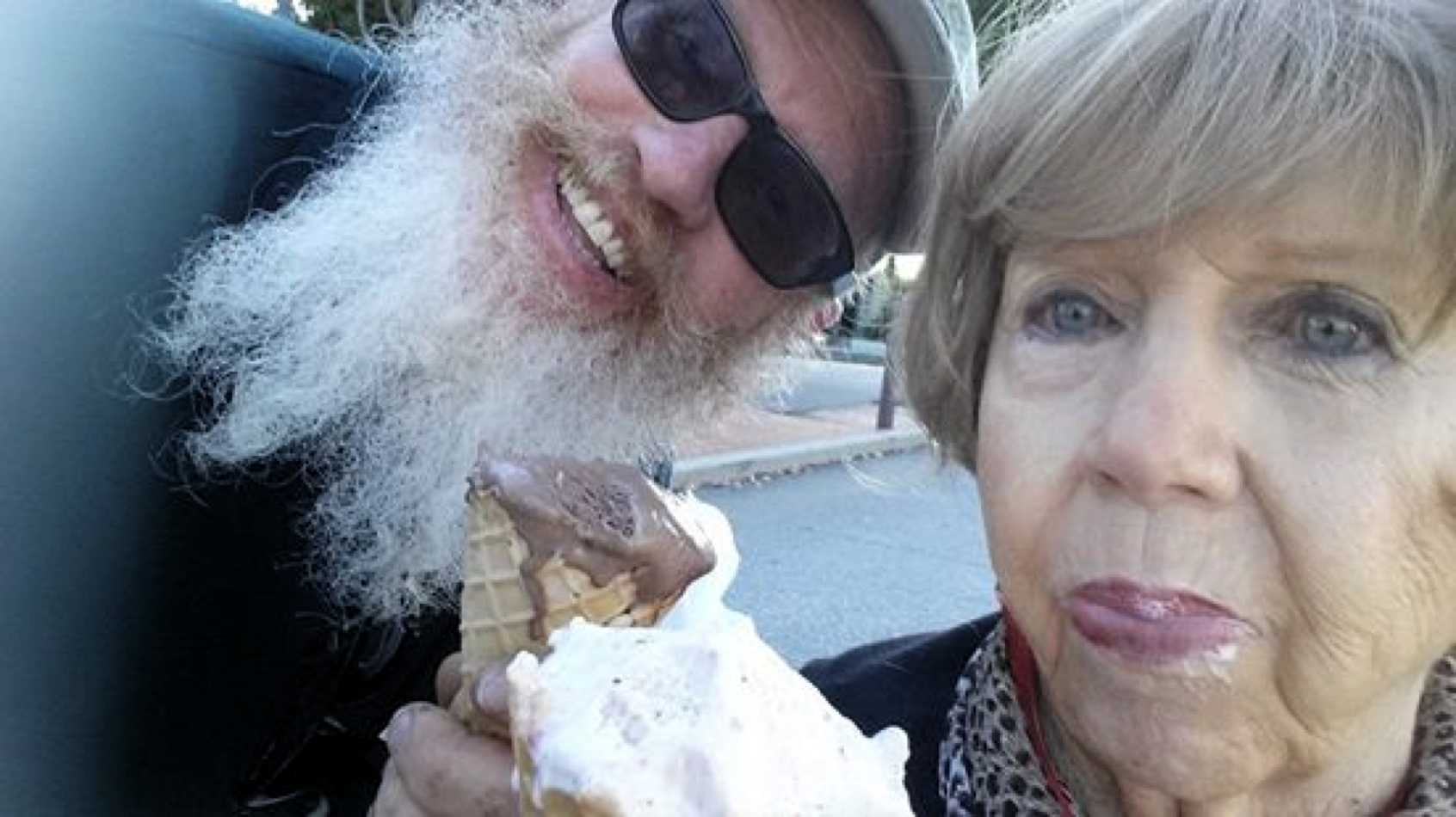 Appendix: The Eldercare Monologues

A Potpourri of images to accompany "The Eldercare Monologues"
Use this link (below) or CLICK ON THE PICTURE ABOVE  to go to a Facebook Album of a lot of pictures that augment the text of "The Eldercare Monologues".
At the bottom of the Grid of pictures are a set of pictures of text showing a comprehensive list of Eldercare Communities / Facilities – sorted by Provider name and State.
—————————————————————————————————————————————————————-
Ryan Reynolds, from "The Proposal," saying "Hi" to the Author's Mom (who loved the film) ! —
—————————————————————————————————————————————————————-
PRESS RELEASE FOR "THE ELDERCARE MONOLOGUES" :
3-25-20
FOR IMMEDIATE RELEASE
HOLLYWOOD ASSISTANT DIRECTOR / LOCATION MANAGER WRITES A HELPFUL NEW BOOK ABOUT HIS PERSONAL EXPERIENCE PROVIDING ELDERCARE FOR BOTH OF HIS PARENTS BETWEEN AGES 85 to 93 +
WEBSITE:    https://eldercaremonologues.com
    Robert Mendel, a long-time Television Assistant Director and Location Manager and now a first-time author, has penned and self-released a personal and entertaining new book,
"THE ELDERCARE MONOLOGUES –
A HIPPIE-ADJACENT 'GOOD SON' TELLS YOU ALL ABOUT IT!  
Tips on 'Doing right by Mom and Dad without it being a BUZZKILL!'"   
    The publication is a downloadable PDF 'e-book,' chock-full of helpful links and life-hacks toward making the noble and sacred tasks of eldercare rewarding, not soul-stealing!
    Still working part-time in Hollywood as a Location Scout and Location Manager, Robert Mendel took on moving his parents from the Tampa Bay Area of Florida to Pasadena 8 years ago and subsequently provided eldercare for them  – both in Senior Living Community settings as well as in his personal residence for a year and a half.  His experiences motivated him to write a sweet and informative personal recollection and a candid and sincere "tip sheet" for anybody suddenly taking on eldercare responsibilities.
From the author:
* How I winged it –  Stories of my experience taking responsibility for the quality of my Parents' lives and caring for their welfare
* The Eldercare Monologues is not a comprehensive "guide" to all aspects of eldercare. It's just my own ad hoc story via vignettes and musings. It's also designed to be a loose and informal attempt at describing how I arrived at best practices that pared the amount of MY actual movement and expended time/energy to the minimum, while expanding my sensitivity to THEIR well-being and satisfaction to the maximum.
What Readers are saying:
"Informative, but so funny too.
 I have to say that after reading the Eldercare Monologues, I not only learned some very helpful tips, but laughed quite a bit as well…So well written, witty and of course, informative. Anyone finding themselves dealing with the reality of how to take care of their senior parents should read this book."
*  "What a Joy to Read!
At my age (62), when I first traveled down the path to taking care of my Mom & Dad, I was really bewildered. but reading the Eldercare Monologues really opened my eyes, in a very enjoyable way about how I can provide better care for my aging (and wonderful) parents. Highly recommend!"
CONTACT:     Robert Mendel, Author – email: [email protected].
            IMDB: https://www.imdb.com/name/nm0578830/
            Text/Cell: 213.591.0510
WEBSITE:    https://eldercaremonologues.com
-30-
Categories :
Uncategorized